"Landlord Lens"
Property Tribes x NRLA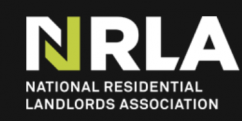 Date:

Thursday, 1700574013 at 1705590000

Location:

Online, Everywhere

Type:

Webinar

Cost:

Free
Back in the summer of 2020, the NRLA and Property Tribes were delighted to announce a content collaboration featuring a regular interview and discussion between Ben Beadle, CEO of the NRLA and Vanessa Warwick, Landlord and co-founder of the Property Tribes forum.

We are calling the collaboration "Landlord Lens" and, every month, Ben and Vanessa will be looking at the trending topics - the most popular discussions - on Property Tribes and discussing them, as well as turning the landlord lens onto one particular topic for more in-depth analysis.

The Landlord Lens aims to serve up the very latest intel for property investors in this rapidly-changing world and act as a guide and signpost towards the most important information to help landlords steer their way through the challenges ahead.

January 2024 Landlord Lens info:

Date: 18th January 2024

Time: 15.00 to 16.00

Join Property Tribes co-founder Vanessa Warwick and NRLA Chief Executive Ben Beadle for the November edition to review the trending topics of the month:

REGISTER FOR THE JANUARY 2024 LANDLORD LENS

As ever, we will be taking your questions, so please send them no less than one week in advance to [email protected].

Remember, Property Tribes members can get £15.00 discount off membership of the NRLA.





REGISTER FOR THE JANUARY 2024 LANDLORD LENS