Surrey Property Exchange
Richard Simmons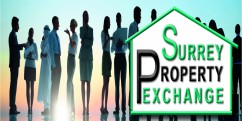 Date:

Monday, 12 June, 2023 at 18:45

Location:

Guildford Holiday Inn, Guildford

Type:

Networking

Cost:

£27
On Monday 12 June, a major feature will be that of fire safety and protection. It has huge implications for owner occupiers, tenants and landlords, and is a factor that is so important it must not be ignored or just given lip service.
Dave Vassell and his colleagues at Paragon Fire and Security systems will give us a real insight into what should be put in place for the various types of residential and commercial property we own or control, and both how and when the systems ought to be monitored and inspected.
This key presentation will be just a part what will be served up during the evening – plus much more!