Surrey Property Exchange
Richard Simmons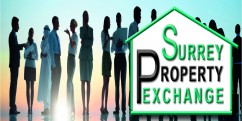 Date:

Monday, 03 April, 2023 at 16:15

Location:

Guildford Holiday Inn, Guildford

Type:

Networking

Cost:

£10
April is lined up to be a very special month for us at the Surrey Property Exchange...!

First of all, our event will be held a week earlier than normal, on Monday 3rd April, in order to avoid Easter Bank Holiday Monday, 7 days later.



David Sandeman will run an interactive workshop on auction trading during the afternoon of Monday 3rd, from 4:15 - 6:00pm. This is at a cost of £10. David's background as the founder and managing director of EIG, the Essential Information Group, puts him in an unparalleled position to speak on the subject of buying and selling through property auctions. Tickets are available on a first come first served basis to anyone who would like to follow up David's presentation at our March event. For anyone who missed that opportunity, here is your chance to more than make up for it in an indepth 90 minute small group setting, to learn from the most knowledgeable man on auction trading in the UK.



Our normal evening programme (cost £27/£30) will run from 6:45 onwards and the main theme will be Property Sourcing. Susannah Cole has been highly successful in sourcing and flipping properties in and around the Bristol area for over a decade. From 2011 - 2016, Susannah and her team sourced more than 200 properties for investors. She will outline how to source discounted deals and how to package and put them together for others - either as flips or as rentals. Her entrepreneurial spirit, enthusiasm and attention to detail are not to be missed - so why not book now whilst our early bird ticket offer is available...

https://surreypropertyexchange.co.uk/buy-a-ticket