Discovery Day
Platinum Property Partners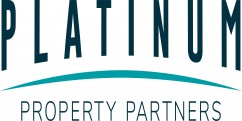 Date:

Tuesday, 25 April, 2023 at 09:30

Location:

Marriot Heathrow, London

Type:

Workshop

Cost:

Free
We'd love to invite you to one of our upcoming Discovery Days, where you can find out what Platinum Property Partners does and how we can help change your life through property investment. Completely FREE
In addition to talking through market updates (of which there are many!), and introducing you to our robust co-living business model and inspiring case studies, we have now included a personal development workshop to challenge you to think big and long term. You'll also meet some key members of the mentoring team and delve deeper into the financial details.
What our Discovery Days offer:
Market and industry updates
A walk through the Platinum journey – the lifecycle of property investment
Introduction to our business model and analyser tool
Case studies
And what our Discovery Days don't offer:
Property investment training​
The opportunity to join Platinum​
Any financial obligation
Enquire about our upcoming Discovery Days here.