Advanced Property Developing And Investing Seminar
John Howard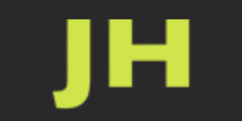 Date:

Tuesday, 26 July, 2022 at 09:00

Location:

Hilton, Watford WD25 8HA

Type:

Seminar

Cost:

£650.00 inc. VAT
This seminar is ideal for people who are currently investing and developing properties. Developing on the seminar 'Making Property Work For You' this seminar looks in depth at different methods and opportunities available to maximise profit. The day also looks at more complex property scenarios, which professional to use and managing larger developments. John will also look at the many methods and tactics that he has used throughout his successful property career.
• COMMERCIAL TO RESIDENTIAL DEVELOPMENTS
• HOW TO BACK TO BACK A DEAL - ONLY OWNING IT FOR 30 SECONDS!
• DEVELOPING LARGER PROJECTS
• CONVERTING GRADE 2, 2 STAR AND GRADE 1 PROPERTIES
• TACTICS OF HOW TO BE SUCCESSFUL AT TENDERS
• SHOPS AND OTHER COMMERCIAL INVESTMENTS
• PERMITTED DEVELOPMENT AND HOW TO MAKE A SUCCESS OF THEM
• HOW TO FUND BIGGER DEALS
• OBTAINING PLANNING PERMISSION FOR NEW BUILD
• PROMOTING LAND DEVELOPMENT
• AVOIDING THE MANY PIT FALLS IF LARGER INVESTMENTS AND DEVELOPMENTS
• HOW TO HANDLE LARGER CONTRACTORS SUCCESSFULLY
• HOW TO CHOOSE AND DEAL WITH PROFESSIONAL CONSULTANTS INCLUDING ARCHITECTS, BUILDING SURVEYORS AND QUANTITY SURVEYORS
• HOW TO STRUCTURE LARGE DEALS
John is one of the most experience property developers and investors in the UK today. John's proficiency stems from the sale and purchase of over 3,500 houses, apartments and developments over four decades.
With a rental portfolio similar to many investors through his property companies, John's experience is vast; from buying traditional houses, hotels and large scheme developments. The latest acquisition in John's portfolio is a £26million development funded by Homes England.
A unique distinction between John and many large developers is his passion and drive for small deals and developments. John is also a director and shareholder of numerous estate agencies, property management companies and financial service providers which provides an all-encompassing understanding of the property world.
Lunch and refreshments included.

BOOK NOW