Surrey Property Exchange
Richard Simmons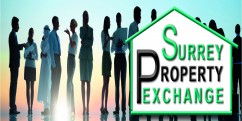 Date:

Monday, 11 July, 2022 at 18:30

Location:

Guildford Holiday Inn, Guildford

Type:

Networking

Cost:

25
Our next event, on Monday 11 July, is a double header, with 2 speakers who are creatively making quite a difference to how we find opportunities and put deals together to achieve successful outcomes.
Are you struggling to find deal opportunities in the very competitive marketplace that we face at present? With so few opportunities available to us, it's essential that we can find creative ways to put deals together quickly. Both our speakers can help considerably in overcoming these two challenges that lots of us face - don't miss them as they could really help you...!
Kevin Wright will be the main speaker at out July event. He has over 30 years experience in property investment and is incredibly good at finding creative solutions for the purchase of both residential and commercial property. The various strategies that he utilises are little known but are very effective in producing successful outcomes. The ready availability of funds for possible deals is quite often a constraint that cannot be overcome, and we all run out of funds at some point if we're honest...Kevin will demonstrate how such problems can be overcome and show what can be achieved with little or no funds.
Guillaume Black is the co-founder of Property Filter, which provides a blueprint for unearthing property deals. Property Filter seeks to be the best sourcing enhancer software in the UK market. It sets out to give property investors up and down the country their time back, empowering them to get more deals more easily. The methodology is unique, it's proven and is disrupting the way we have traditionally invested in property.
Why not book now and guarantee your place...?