Discovery Webinar
Platinum Property Partners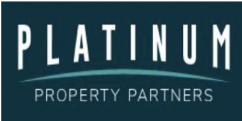 Date:

Wednesday, 06 October, 2021 at 10:30

Location:

Online, Everywhere

Type:

Webinar

Cost:

Free
Learn how to build a specialist property portfolio using a proven franchise system!

Platinum Property Partners (PPP), the fastest-growing premium franchise in UK history, welcomes both novice and experienced property investors to its exclusive Discovery Day webinar on 6th October.

This free event will guide you through PPP's robust HMO business model, their investment structure and how you can increase your rental income of up to three times using this system.

You'll have the opportunity to chat one-on-one with the PPP team, exploring how the model can be tailored to your own goals and circumstances.

Do you want to build a low-risk property investment business underpinned by a portfolio of appreciating assets?

A solid pension fund for your future?

A valuable legacy for your family?

Yes?
Then why not register for the Discovery Day today!

A 45 minute introduction to combining franchising and property investments.

PPP will cover their business model, how the finances work and real life examples to show you an overview about life as a PPP landlord.
Date: 6th October 2021 at 10.30 am.
Location: On-line webinar
Cost: FREE

REGISTER NOW!