Torbay Property Meet
Ed Akay & Mel Richards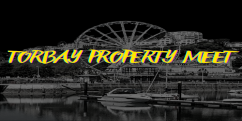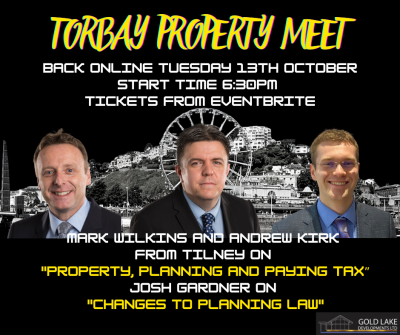 The Torbay Property Meet is back online on Tuesday 13th October.
Since going online the Torbay Property Meet has attracted people from all over the UK, bringing you the best speakers in property. Most notably there is quality networking time and no high pressure sales pitches.
In the COVID-19 era planning ahead is essential for property professionals and it gives us a lot of pleasure to welcome property tax and financial planners Mark Watkins and Andrew Kirk from Tilney who will be speaking on this crucial issues.

We also welcome back top property solicitor Josh Gardner who will be speaking on the changes to planning law that will potentially see a building boom very shortly. If you want to profit from this, Josh's talk is essential.
There will be mastermind tables. ✅
Proudly sponsored by Absolute Sales & Lettings Ltd, KKC Construction Ltd, Howard Mortgages and Raising Property Investment. ✅
Monthly Donations to Torquay United Community Sports Trust. ✅
No continuous property training sales pitches. ✅
No monthly subscription fee. ✅