Airbnb Franchise Discovery Day - Dundee
Pass the Keys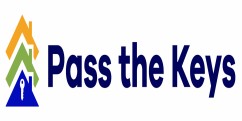 Do you want to run your own business?
Do you want a career in property?
This event is just for you!
6:30 - 7:00pm Networking
7:00 - 7:45pm Presentation
7:45 - 8:30pm Q&A
The Franchise Programme Discovery Day organised by Pass the Keys in Dundee will give you insight into the huge opportunity that exists within the holiday let and business travel industries.
Property Management is an exciting and innovative new industry which is experiencing extreme growth.
Who is Pass the Keys?
The Pass the Keys Franchise is a new approach to Property Management, specialising in the short-let market. They are the UK's largest Airbnb professional co-host. Pass the Keys put their clients' properties on platforms like Airbnb and Booking.com, and manage all the work in exchange for a cut of the money.
Through intensive, hands-on training programs, Pass the Keys show each franchisee how to run a successful Property Management Business as well as how to build a bright future. Their franchising system is built on the premise that Pass the Keys can be successful only if their franchisees are. They believe in a partnering relationship with their Franchisees, Suppliers and Employees.
Established in 2015 and now a fast-growing Venture Capital backed company, Pass the Keys has used their tech, business plan, and operations model to expand from 1 city to 19 in the last 4 years. Now with 10 franchise cities, they are looking to expand to Dundee, Stirling, St Andrews, Aberdeen and other regions in Scotland.
What you will learn:
What does PTK do?
What is the PTK partners programme?
How does it differ from traditional franchising?
What does any individual need in order to qualify?
What does life look like as a PTK partner?
How to be good at short-let management?
Forecast profitability and how much cash would you need?
Who is this for?
Pass the Keys is looking for dedicated and hard-working partners. Like most entrepreneurs, you will be required to work across many disciplines initially, so diverse skills and knowledge would be beneficial.
Experience in property is a bonus, but not a necessity. They do, however, expect this to be a full-time commitment for their partners - the more time you put in, the quicker you'll reap the rewards.
Whether you are looking to open your own Pass the Keys branch in Dundee, Stirling, St Andrews, Aberdeen or elsewhere in Scotland, short-let property management can be very lucrative, so with hard work and flair, outstanding financial results are within your reach.
Presented by Franchise Acquisition Manager Nicole, this seminar will cover a multitude of areas to help you understand what this programme is all about. It will be a perfect introductory start for those who would like more information regarding this scheme.
If this interests you, register a FREE ticket now!