NLCE Accreditation Training Day
NLCEuk.co.uk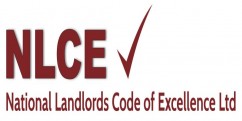 Date:

Thursday, 05 March, 2020 at 09:00

Location:

The Windsor Castle, W-s-M, Weston-super-Mare, BS22 8DP

Website:

http://www.nlceuk.co.uk

Type:

Seminar

Cost:

199.00
NLCE Accreditation One Day Seminar / Refresher Course
Stay educated, get accredited for 5 years.
Held at: The Windsor Castle, 54 Upper Bristol Road, Weston-s-Mare BS22 8DP (Parking available).
Presented by: Experienced Landlord Trainer.
The NLCE Accreditation Day seminar covers all the main areas that a landlord should know in order to operate a successful business, including:
The preliminary requirement
How to set up a Tenancy
How to prevent problems occurring during a Tenancy
What to do if things go wrong and what to do at the end of a Tenancy
Course fee: £199.00-inc. VAT. *T&Cs apply – lunch and refreshments included in fee.
This can also be taken as a refresher course by NLCE accredited landlords, at the discounted rate of £50inc.VAT.
Earn 5 CPD points for attending. (does not apply to newly accredited landlords)
Email [email protected] or call or text 07494 540411 to book a space or for further information.