North Somerset Private Sector Housing Forum
North Somerset Council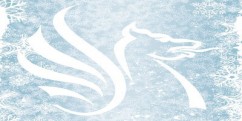 This is a free event open to anyone with an interest in private sector housing. This independent group meets every three months, on Wednesdays at 18.30 in the New Council Chamber at the Town Hall, Weston super Mare.
AGENDA:
1. Apologies
2. Minutes of last Forum
3. Matters Arising
4. Jack Bailey Service Manager Curo Group
– Working together to provide move on accommodation.

5. Lisa Osborn NSC Private Rented Housing Manager
– Update on area action approach.

6. Any other business
NLCEUK.co.uk accredited landlords earn 5 CPD points for attending, so please make sure you sign in on arrival.
Please make your way in for the meeting through the Ceremonial Town Hall entrance on Walliscote Road, a member of staff will come and collect you.
Click here to read the last NSC PRS Housing Forum Minutes (October 2019)