Surrey Property Exchange
Richard Simmons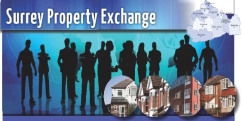 Date:

Wednesday, 09 December, 2019 at 18:30

Location:

Guildford Holiday Inn, Guildford

Cost:

£35
We've got a cracker of a programme lined up for our Christmas Surrey Property Exchange event on Monday 9 December.
In keeping with tradition, we have a buffet curry meal lined up for us all, and before that we have 2 short presentions on offer.
Our first speaker will be Jonathan Stein who will outline Vaboo, his incentives scheme for tenants. Adopting his innovative approach may help us both attract and retain good quality tenants.
Following his outstanding presentation at our November event, Mike Davis will return to speak about doing things correctly with our investors and adhering to the current legislation in place.
Steve Light will provide a mortgage update, and we hope to have some more Hot Deals for you from around the UK.